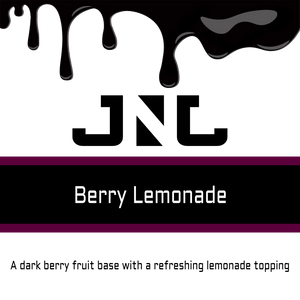 Berry Lemonade
A dark berry fruit base with a refreshing lemonade topping.
This product contains the following:
- Flavor West Blueberry 
- Flavor West Lemonade
- Flavour Art Raspberry 
- Capella Blueberry
- TFA Blackcurrant
STEEPING RECOMMENDATIONS: 
This flavour, despite being a fruity drink, is definitely one to steep! The Lemonade in this is super strong and citrusey, which really tames down with some time. 
Give this one 2-3 weeks at least.
Please note; 2.5L Doubler and above will include lead time of up to 2 weeks, and will not be dispatched as a regular order. 
Please contact: shipping@jnjgroupbuys.com.au for more information on lead times for specific products.