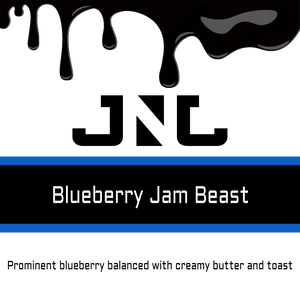 Blueberry Jam Beast
Prominent blueberry balanced with creamy butter and toast. A perfect breakfast blend you won't be able to get enough of.

This product contains the following:
- Capella Blueberry Jam
- Capella Cereal 27
- Capella Golden Butter
- Capella Super Sweet
STEEPING RECOMMENDATIONS: 
This flavour is good from the beginning, and some people love it that way, but leaving it for 2 weeks will definitely blend the flavour. 
Please note; 2.5L Doubler and above will include lead time of up to 2 weeks, and will not be dispatched as a regular order. 
Please contact: shipping@jnjgroupbuys.com.au for more information on lead times for specific products.