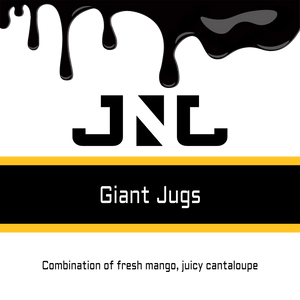 Giant Jugs
The perfect combination of fresh mango, juicy cantaloupe, and tropical papaya.
This product contains the following:
- TFA Cantaloupe
- TFA Mango
- TFA Papaya
STEEPING RECOMMENDATIONS: 
This flavour is great from the word go! It's quite poppy in the fruit department but with a week or so, will blend together nicely and give you a strong mango top note.
Please note; 2.5L Doubler and above will include lead time of up to 2 weeks, and will not be dispatched as a regular order. 
Please contact: shipping@jnjgroupbuys.com.au for more information on lead times for specific products.