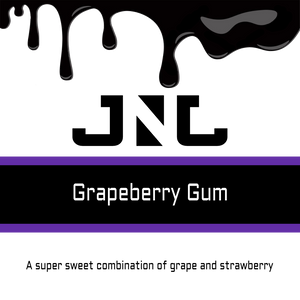 Grapeberry Gum
A super sweet combination of grape and strawberry!

This product contains the following:
- TFA Grape Candy
- Flavor West Grape Soda 
- TFA Strawberry Ripe
- TFA Sweetener
STEEPING RECOMMENDATIONS: 
This one is super sweet at the start. Give it a week to blend and settle down to find that berry coming through.  
Please note; 2.5L Doubler and above will include lead time of up to 2 weeks, and will not be dispatched as a regular order. 
Please contact: shipping@jnjgroupbuys.com.au for more information on lead times for specific products.