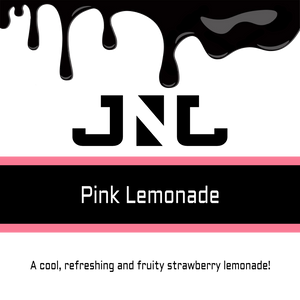 Pink Lemonade
A cool, refreshing and fruity strawberry lemonade.

This product contains the following:
- TFA Key Lime
- TFA Vanilla Swirl
- Flavorah Lemonade
- Flavour Art Lime Tahiti Cold Press
- Flavour Art Marshmallow
- Capella Sweet Strawberry
- Capella Sweet Tangerine
- Capella Super Sweet
STEEPING RECOMMENDATIONS: 
This flavour is very light and refreshing from the beginning, and really doesn't need to steep. 
Please note; 2.5L Doubler and above will include lead time of up to 2 weeks, and will not be dispatched as a regular order. 
Please contact: shipping@jnjgroupbuys.com.au for more information on lead times for specific products.