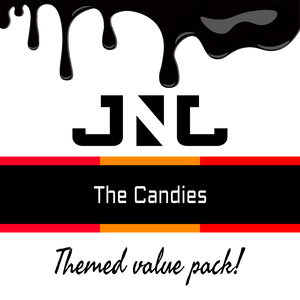 THE CANDIES
THE CANDIES
This one is for our customers with a sweet tooth! 

This value pack includes a bottle of each of the below flavours, in your choice of size:
- Tasty Tacs - A true orange flavoured candy!
- Addition - Tasty red candy!
- Red Tongue - A delicious red licorice with a grape bang!